Here's How You Can Help Afghan Refugees
We've all been shocked and heartbroken by the images and videos of people in Afghanistan desperately trying to flee the country as the Taliban has taken control.
The government has been heavily criticised for setting out a target of 20,000 refugees it plans to resettle in the UK.
So if you've been asking yourself what you can do to help Afghan refugees from the UK, we've got you covered.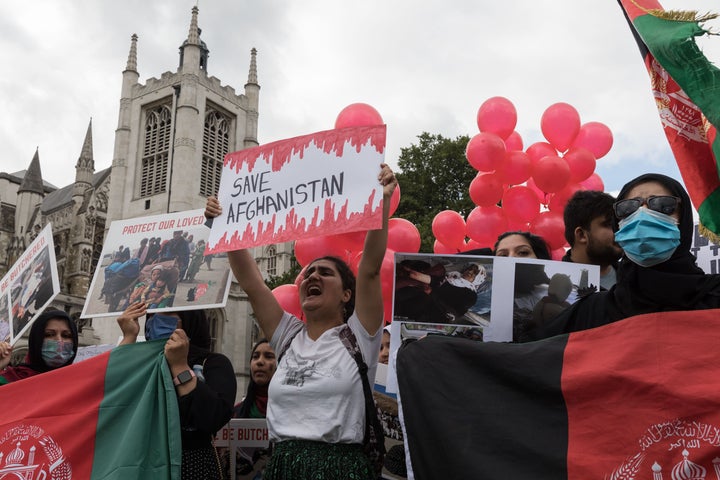 Caroline Haworth is the CEO of Womankind Worldwide, a UK charity working with women's rights organisations globally. She says she's especially worried about the "rapidly evolving" situation in Afghanistan and says the government needs to do more to help women at risk.
She suggests some ways in which people can help.
1. Do your research
Learning more about the history of the country and the ongoing situation from trusted sources can help you to understand better what's going on.
It also means you'll be able to help educate friends and family who speak to you about Afghanistan and what's happening there.
Try one of our very own explainers to start with by clicking here.
About Author