This Is How Many Times A Year Women Masturbate, Compared To Men
You've heard of the gender pay gap, maybe even the orgasm gap, but did you know there's a masturbation gap, too?
It's well documented that women get paid less than men and orgasm less frequently during heterosexual sex. But it turns out, we're also getting less when it comes to masturbation.
Globally, men tend to masturbate 140 times a year, or 2.6 times a week. Women masturbate an average of 53 times a year, which is about once a week. It means the global orgasm gap is 62% – but in the UK it's even higher, at 66%.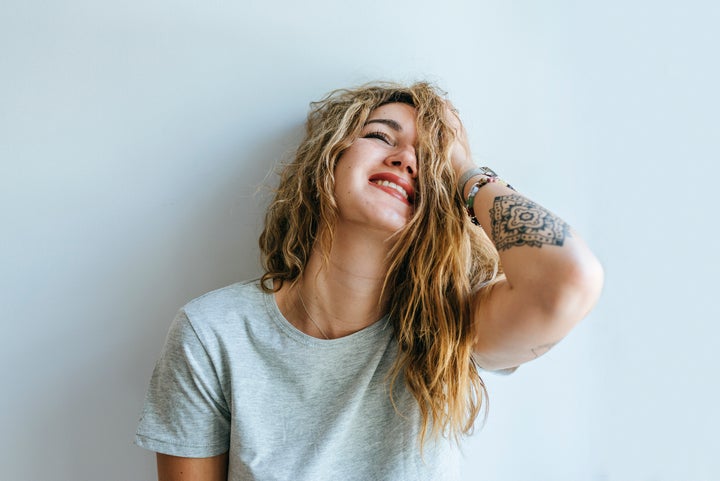 The statistics are part of a huge global survey of 14,500 participants from 17 countries, conducted by the sexual empowerment brand Womanizer.
The results suggest women in the US are masturbating most frequently, while the orgasm gap is largest in Japan. The UK has one of the biggest gaps, sitting in 13th place out of 17 countries.
Brits were asked about their solo sex habits so far this year to create the masturbation forecast. In 2021, British men will masturbate 174 times a year on average, compared with women who will masturbate 59 times, the results suggest.
It means the current masturbation gap in the UK stands at 66%, which is down from 76% in 2020. The result means that this year's national Equal Masturbation Day will take place on August 29 – until that day, women have symbolically not masturbated for the year, while men have been doing so since the beginning.
Why do women masturbate less?
The gap is closing, but it still very much exists. So, what's holding us back?
Stigma may be largely to blame. Almost four in 10 (39%) of individuals surveyed from the UK said they believe masturbation is more accepted amongst men. More than half (53%) believe that male masturbation is normalised in and through pop culture. And nearly a third (32%) say that female masturbation is tainted with shame and negativity.
Over a quarter (28%) of UK women said they do not masturbate at all, compared with only 9% of men. In comparison, globally, a third of women never masturbate compared with 14% of men.