The Psychology Of Why Watching Sport Makes Us Want To Get Fit

You're reading Move, the nudge we need to get active, however makes us happiest and healthiest.
A funny thing happens after a big sporting event takes over our televisions: fitness centres, gyms and sports clubs see a spike in new members.
It happened after the 2019 FIFA Women's World Cup, when 850,000 more women signed up to play footie. Then again during and immediately after Wimbledon the same year, when the Lawn Tennis Association saw casual player court bookings jump by around 49%.
So imagine the impact of Team GB equalling the glory of London 2012 to record their joint highest ever Olympic medal tally in Tokyo this past fortnight with an amazing 22 golds, 21 silvers and 22 bronzes – adding up to 65 medals in all.
After the pandemic forced the cancellation of so many sporting fixtures and events in 2020, the bonanza of summer 2021 has been all the more inspiring. From multi-screening the Euros and Wimbledon, enjoying a whole new cricket tournament in The Hundred, and getting glued to the Olympics and the Paralympics yet to come, we've never been more ready to tune in, then train up.
Participation data has yet to be released for the year, but we'd put money on it being big. So, why does watching sport make us want to get sporty ourselves?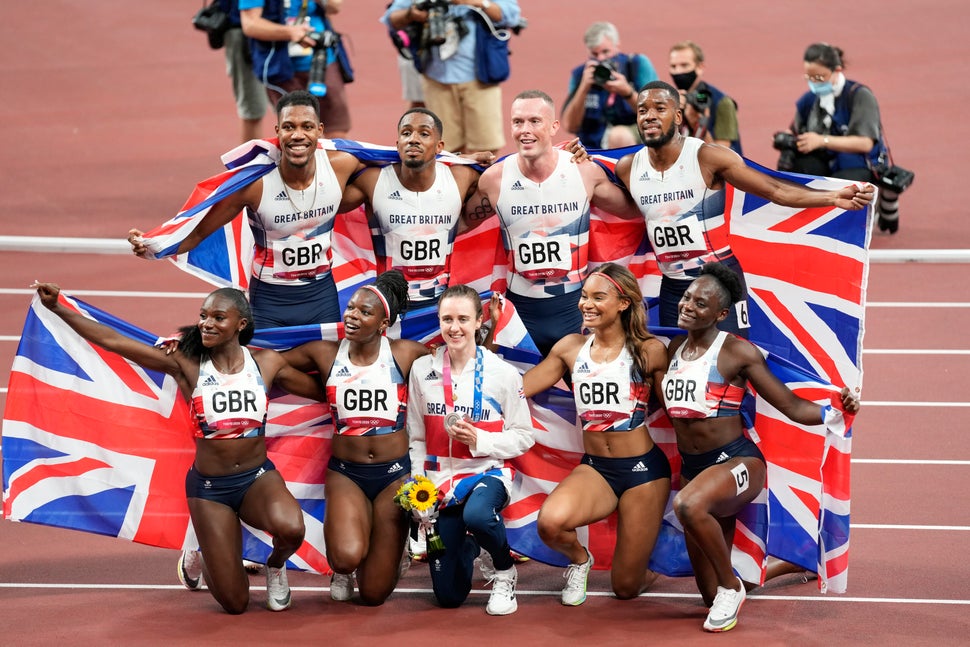 "Watching sport makes us realise the power of community and triggers the sense of belonging that we all crave," says sports psychologist Dr Josie Perry , whose audiobook, The 10 Pillars of Success, is out on August 15. "We watch people trying their absolute hardest, achieving great things and looking amazing and we want a piece of that too. We want to feel part of that world."
The pull we feel watching elite athletes is so strong, it's even felt by other sporting pros. Five-time Olympian Jo Pavey tells HuffPost UK she gets inspired to try other sports when she watches them on TV – even if they're out of her own comfort zone of long-distance running. And what's true for adults also applies to kids, says Pavey, who narrowly missed out on a spot in Tokyo.
"When England were playing football in the Euros it inspired us all to keep playing football matches in the garden. When Wimbledon is on, we're more likely to have a go at tennis," says the mother-of-two.
"I think it's great for kids to see role models on the TV as it inspires them to have a go at different things. I also find it motivating to watch the determination of sports people competing in different events."
About Author