Reassurance For Pregnant Women: Covid Vaccine Does Not Alter Birth Outcomes
There is no evidence that having the coronavirus vaccine when pregnant is altering birth outcomes, a UK study has concluded.
The research – which is the first from the UK focusing on safety outcomes for pregnant women – found similar birth outcomes for those who have had a Covid-19 vaccine and those who have not.
There were no statistically significant differences in the data, with no increase in stillbirths or premature births, no abnormalities with development and no evidence of babies being smaller or bigger, the research team at St George's, University of London, said.
Thousands of pregnant women in England have been vaccinated against coronavirus, with no safety concerns reported. Lead author Professor Asma Khalil said she hopes the data will add an extra layer of reassurance for expectant mothers.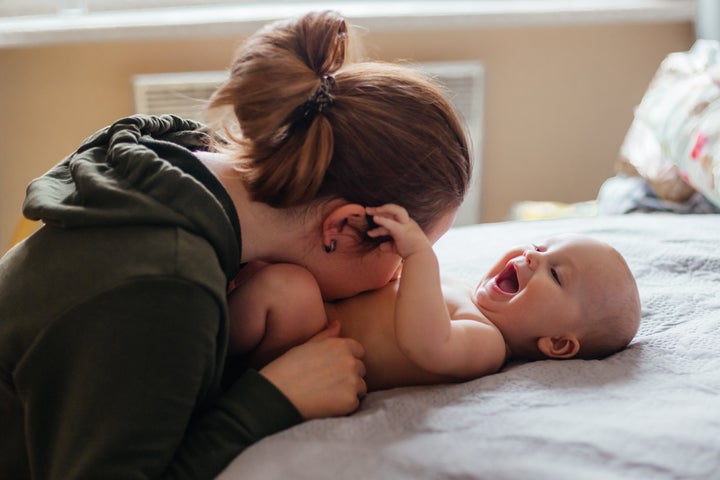 This follows separate research released in July that revealed the vast majority of pregnant women admitted to hospital with Covid-19 are unvaccinated and there has been a drive in recent weeks to encourage more to get a jab, with England's chief midwife writing to GPs and fellow midwives to spread the message.
The latest study considered 1,328 pregnant women – including 141 women who received at least one dose of the vaccine before giving birth and 1,187 women who did not.
All the women gave birth at St George's University Hospitals NHS Foundation Trust in London between March 1 and July 4 this year.
The paper, which has been peer-reviewed and published in the American Journal of Obstetrics and Gynaecology, states: "This study contributes to the body of evidence that having Covid-19 vaccination in pregnancy does not alter perinatal outcomes."
About Author