Love Island Needs Black Women. Do Black Women Need Love Island?
Love Island is the show we all hate to love. My first introduction to the villa (as a viewer, not a contestant, sorry to disappoint you) was in 2017. I was hooked from the off. I'd always been a big fan of reality TV – I love the drama – but hearing "I've got a text" gave me endorphins I'd never experienced before.
The season that I'd stumbled upon was the third one, a fan favourite, featuring both a Black man (Marcel Somerville) and a mixed-race woman (Montana Brown). The lack of women with my own skin tone didn't really phase me. But when I started season four, which had Samira Mighty, the show's first Black female contestant, in the villa from day one, I was intrigued. Representation in the UK is so limited, it was nice to see someone who looked like me on TV.
Sadly, it wasn't long before my unease about Samira's experience in the villa began to manifest. For weeks, we saw her being turned down by people she was interested in, leaving her in a frustrating friendship couple with – who else? – Dr Alex. It was heartbreaking watching her constantly being dismissed.
During a heartfelt conversation with fellow housemates Megan and Dani, she broke down in tears. The boy she was interested in – Frankie – had eyes for Megan. Samira told her: "I'm just me and you're you." Megan went on to call Samira "strong" – a label Black women are all too familiar with. When Samira and Frankie did end up in the hideaway, the footage wasn't even shown.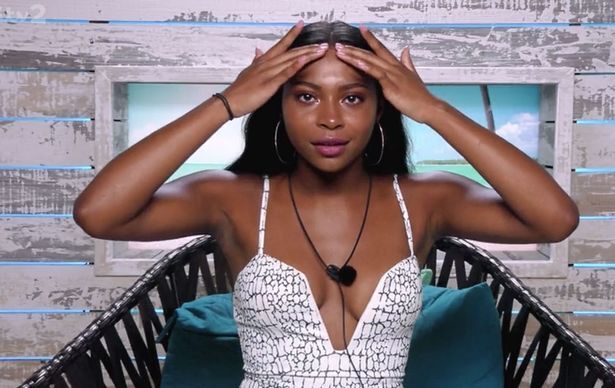 Then in season five, we were introduced to Yewande Biala. She was beautiful and smart and held her own. Surely someone would show interest in her? Yet Yewande encountered the same issues Samira did. Important to note here that the season featured another mixed-race contestant, Amber Gill, who actually went on to win (if you ask Black Twitter, we'd say this had a lot to do with us).
It's also necessary to highlight that the experiences of mixed-race women on and off the island are different to those of darker-skinned women, as Yewande wrote about candidly in the Independent. "The effects of colourism in our society can be devastating," she said in her essay. "As a dark-skinned black woman, I grew up with feelings of hatred towards my skin."
Season five also prompted me to write an article for Gal-Dem, saying that I didn't want to see any more Black women on Love Island. Two years on, I'm not sure if my sentiment has really shifted.
We all know one of the greatest joys of watching Love Island is following along on Twitter. Sharing the conversation with the rest of Black Twitter makes any episode 10 times more enjoyable. And when we see one of our own on TV, we get super invested. This comes out in our funny commentary, and endless memes, but it can make the show a triggering watch.
Put simply, it's painful watching Black women being rejected time and time again. As I wrote for Gal-Dem: "For many black girls (especially the ones who grew up in predominantly white areas), Samira's time on Love Island was a throwback to our own awkward and uncomfortable dating experiences".
About Author